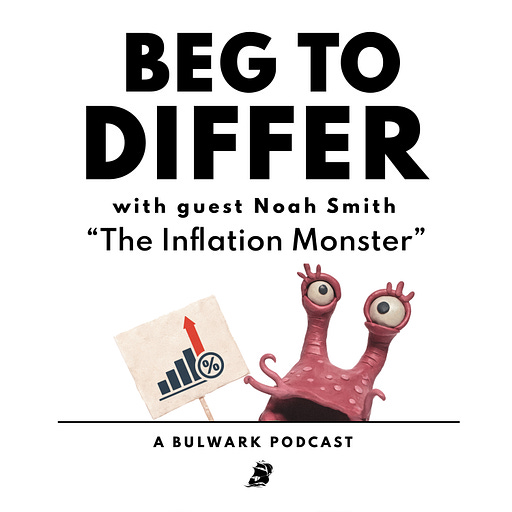 Apr 15 • 1HR 9M
The Inflation Monster (with Noah Smith)
Boo!
This episode is for paid subscribers
A weekly roundtable hosted by Mona Charen along with syndicated columnist Linda Chavez, Bill Galston of the Brookings Institution, and Damon Linker of The Week. Respectful, rational, civil.
Noah Smith joins to consider whether inflation is really as bad as it looks and whether we can ever have a sensible immigration policy in our divided country.
Notable Links:
This episode is for paid subscribers