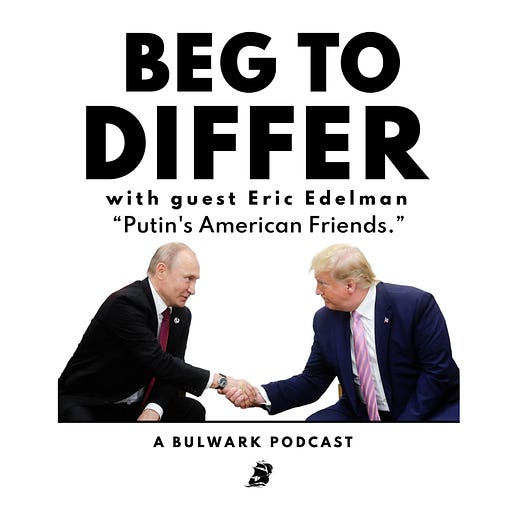 Apr 8 • 53M
Putin's American Friends
Ad-free edition.
This episode is for paid subscribers
A weekly roundtable hosted by Mona Charen along with syndicated columnist Linda Chavez, Bill Galston of the Brookings Institution, and Damon Linker of The Week. Respectful, rational, civil.
Eric Edelman joins to discuss war crimes, defense spending, and Putinists abroad and at home.
This ad-free version of Beg to Differ is available exclusively to paying members of Bulwark+.
This episode is for paid subscribers