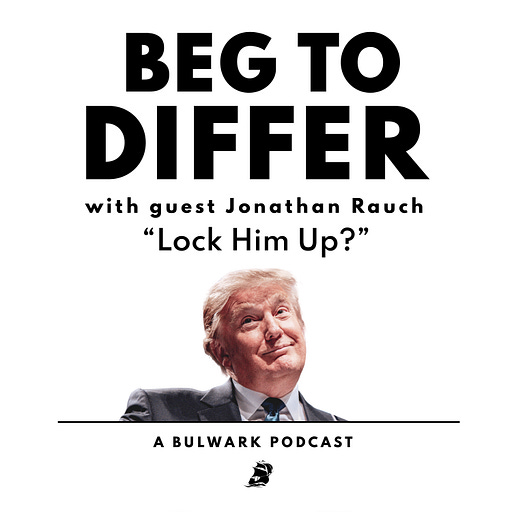 Apr 1 • 1HR 3M
Lock Him Up?
Ad-free episode.
This episode is for paid subscribers
A weekly roundtable hosted by Mona Charen along with syndicated columnist Linda Chavez, Bill Galston of the Brookings Institution, and Damon Linker of The Week. Respectful, rational, civil.
The Atlantic's Jonathan Rauch joins the group (including Cathy Young) to consider whether a federal judge saying Trump is a likely criminal should spur DOJ? Also, the "Don't Say Gay" law, Ginni Thomas, Biden's popularity, and more.
Highlights & Lowlights:
This episode is for paid subscribers