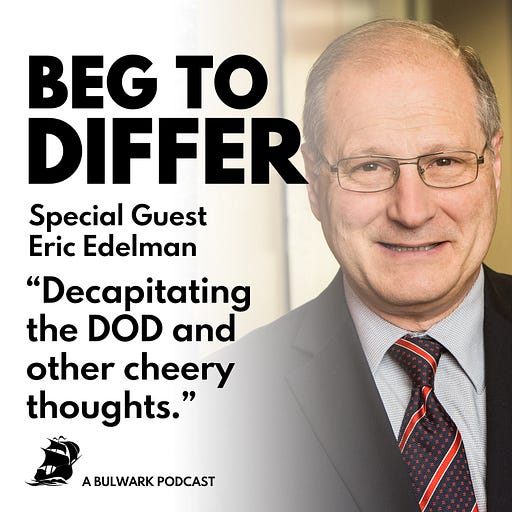 Nov 13, 2020 • 1HR 14M
Decapitating the DOD and other cheery thoughts
This episode is for paid subscribers
A weekly roundtable hosted by Mona Charen along with syndicated columnist Linda Chavez, Bill Galston of the Brookings Institution, and Damon Linker of The Week. Respectful, rational, civil.
Former under secretary of defense and ambassador to Turkey Eric Edelman joins the regulars to discuss the Republican assault on democracy; the purge at DOD; and the messages voters sent in 2020.
Subscribe to The Bulwark's Beg to Differ with Mona Charen on your favorite podcast platform.
Apple | Google | Castbox | Castro | Overcast | Pocket Casts | Spotify
This episode is for paid subscribers