Oct 2, 2020 • 1HR 23M
Debating a Drunk Gorilla
A weekly roundtable hosted by Mona Charen along with syndicated columnist Linda Chavez, Bill Galston of the Brookings Institution, and Damon Linker of The Week. Respectful, rational, civil.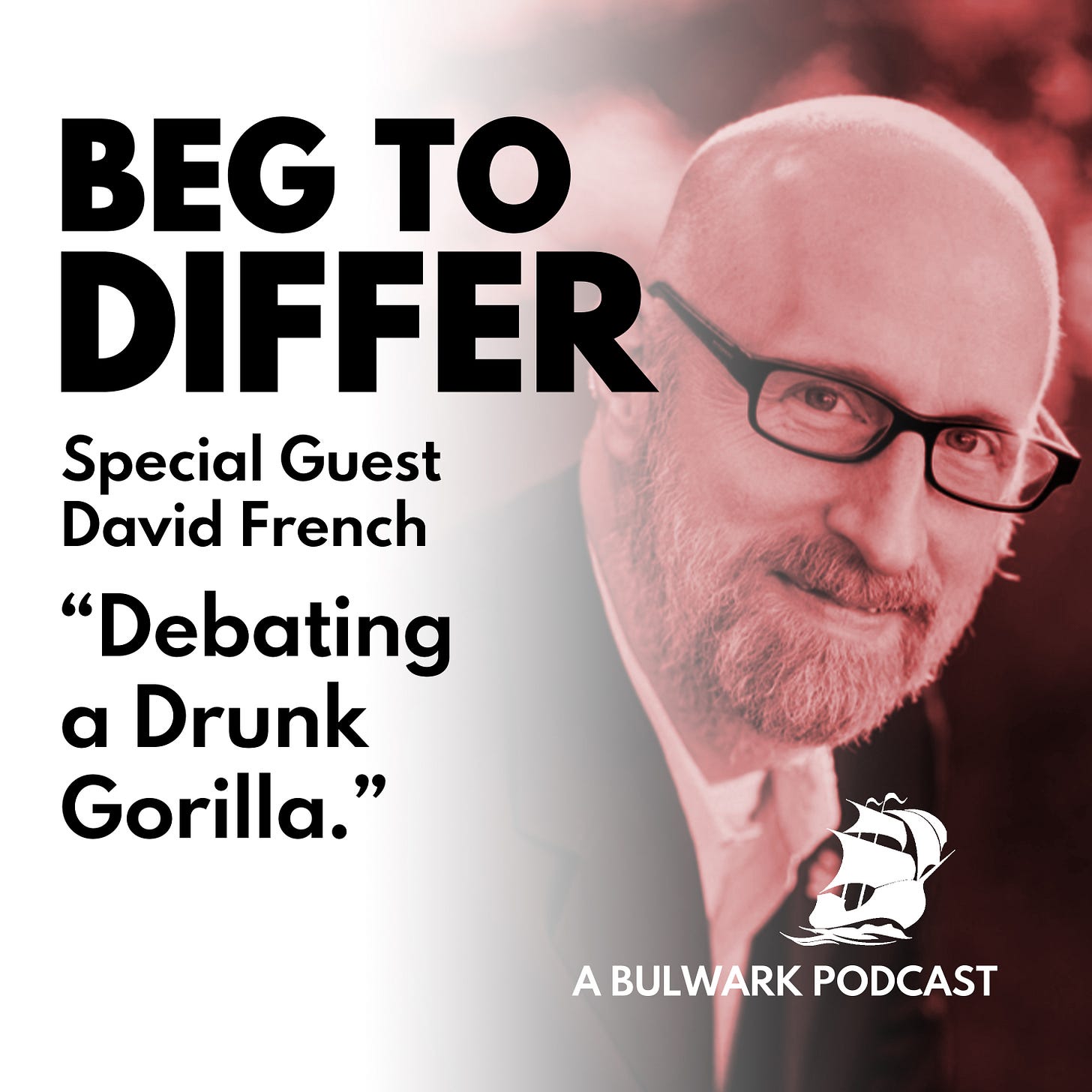 David French joins to discuss his book Divided We Fall as well as the debased debate, and the president's taxes.
Subscribe to The Bulwark's Beg to Differ with Mona Charen on your favorite podcast platform.
Apple | Google | Castbox | Castro | Overcast | Pocket Casts | Spotify | Stitcher